Podcast: Play in new window | Download (Duration: 17:43 — 16.2MB)
Subscribe: Google Podcasts | RSS | More
April 15, 2023, Segment 2, 17:42
On this segment of the Carolina Outdoors, we learn about Helen S. Hossley's background growing up in a small New York town dreaming of adventure & travel.  In 1988, she dropped everything & took off with her friend to travel & ski across the Rocky Mountains.  After seven months, she learned she was hired as an interpretive National Park Ranger.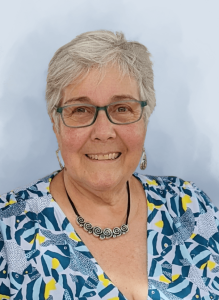 Along the way, there were personal challenges, wild twists, & unending fun.  Also, there was the final question of her interview, "But Do I Get to Wear That Neat Hat?"  This became the title of the book that was inspired by her time in the National Park Service (NPS).
During this chat, sponsored by Storyteller's Night at Jesse Brown's, she describes the discovery that wearing the heat doesn't immediately give you super powers or abilities.  In fact, she found that you must practice & hone your skills while in challenging circumstances.
We'll hear about those challenges.  Dehydration, fatigue, & working through the "rules of the desert" while discovering herself & celebrating personal triumph.
Helen S. Hossley presents her story "That Neat Hat" on April 27th, 2023, at Jesse Brown's Outdoors, at 6 p.m.