Podcast: Play in new window | Download (Duration: 18:05 — 16.6MB)
Subscribe: Google Podcasts | RSS | More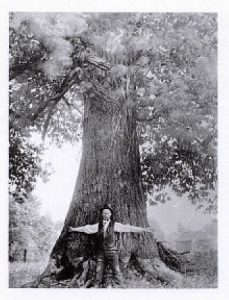 April 1st, 2023 Segment 3
Over 100 years ago, 25% of our natural tree canopy in the eastern United States was made of by the American Chestnut tree.
These were trees that were used by people for buildings & food & by wildlife for food & shade.  These trees grew to be large & were perfect for picnics & resting during travel.
Now they are gone due to a blight that infected them in the early 1900s.  Over the past century over 4 billion of them have been killed.
However, The American Chestnut Foundation continues to work towards breeding a version of the American Chestnut that can withstand the blight.  Doug Gillis, from TACF speaks with the Carolina Outdoors about the DARLING 58.  This tree that utilizes traditional breeding, bio-technology, & bio-control, to withstand the blight.
Gillis also let's us know about Clear Day Thunder: Rescuing the American Chestnut. This documentary featuring Dolly Parton, Chuck Leavell, & President Jimmy Carter delves into this heritage tree & the fight to bring it back is being released on Earth Day, April 22, 2023.